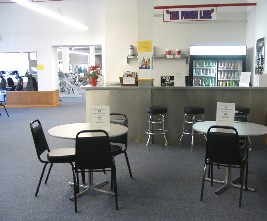 Located near the entrance to the workout area, The Finish Line is now open for business!

Enjoy a fresh juice after a workout in the gym or as a healthy alternative to whatever brings you to the club.
For your health and enjoyment, we have also added a full line of nutritional supplements.
See you soon at the Finish Line!