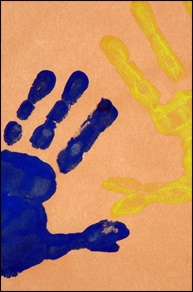 Being a parent is no excuse for avoiding exercise -- at least not when you're a member at Champions Fitness. Our supervised child care facility will keep your kids safe and happy while you work out.
---
Child Care Policies

Child care service is for children 3 months to 12 years of age. No infants less than three months can be left in the care of Champions Fitness child care attendants.

Child care service is for children of members only. Children of friends, neighbors and other family members cannot be left in our facility. If you have extenuating circumstances, please verify it with the management.

Children of any age cannot be left unattended in the gym workout areas at any time.

Children may be left in the child care room only while the parents are in the facility. If a parent needs to leave for any reason, the children must be taken with them. If a child is to be picked up by anyone other than the responsible parent, a permission note is required.

If your child is not feeling well, please do not bring them to the facility, in fairness to other members and their children.

If a problem with a child occurs, such as excessive crying, bad behavior (throwing objects, hitting others, kicking, biting, etc.), the parent will be notified and asked to remove the child from the facility.

Most food or meals will not be permitted in the child care room, so please feed your children prior to coming to the facility. Crackers, cookies and juice boxes are permitted.

Please make sure your child has been changed when left with the child care attendant. If we suspect a child needs to be changed, the parent will be called from the workout area.

Breast-feeding may be done in the baby sitting room only.

As a child care service, it is our responsibility to supervise your children and keep them safe in your absence. It is not our responsibility to educate or implement special projects or programs.

Thank you for your cooperation!